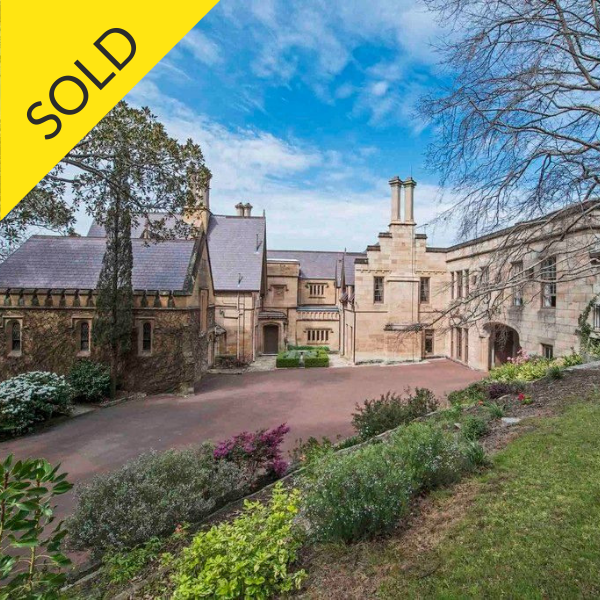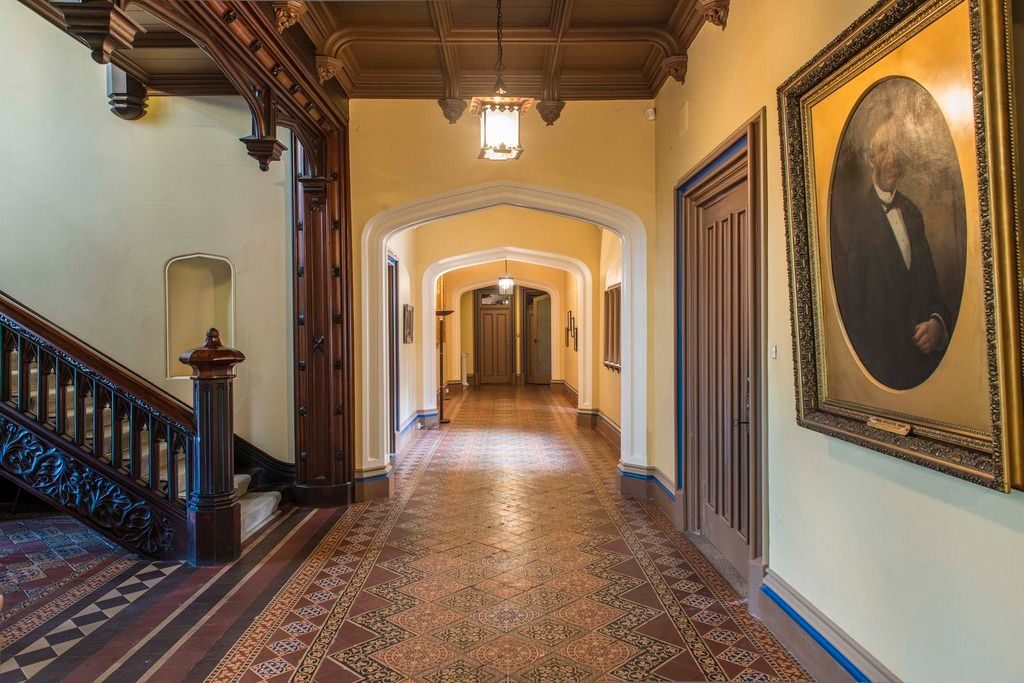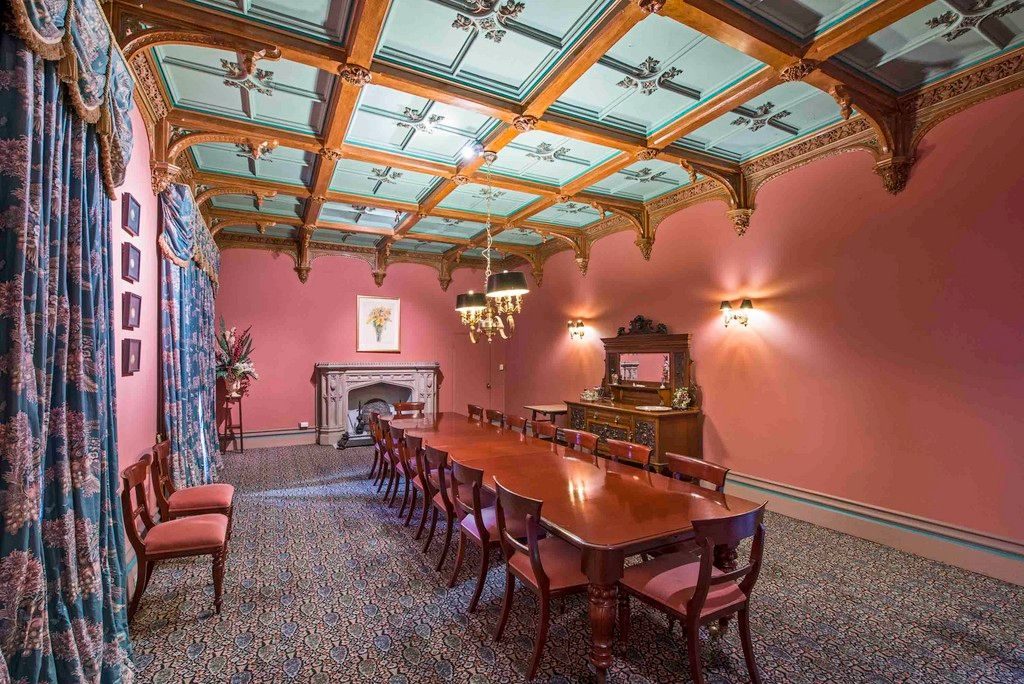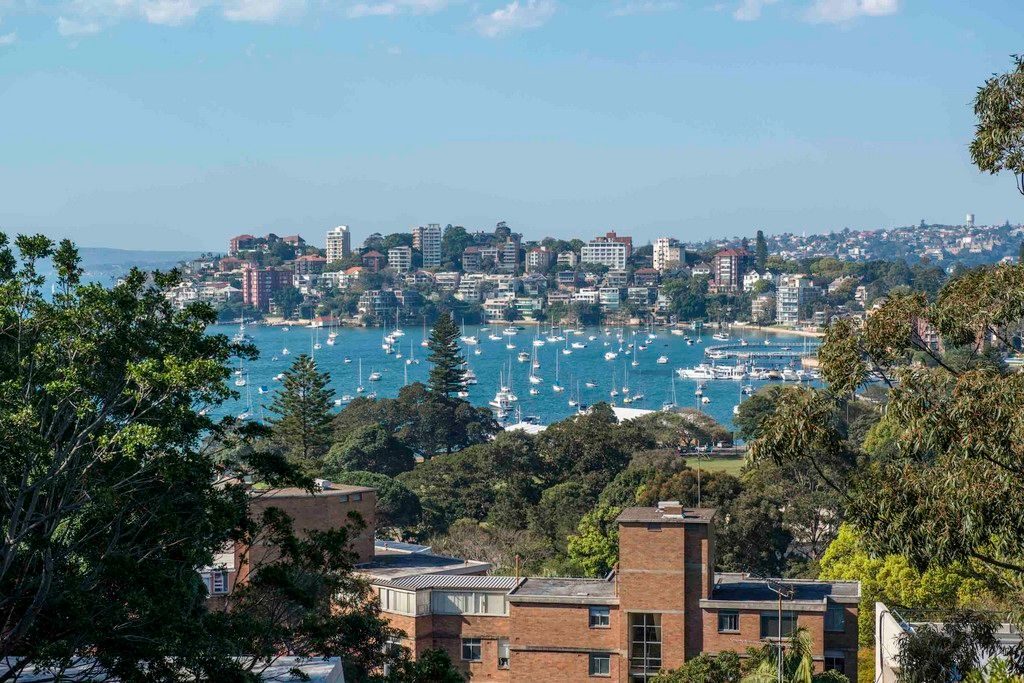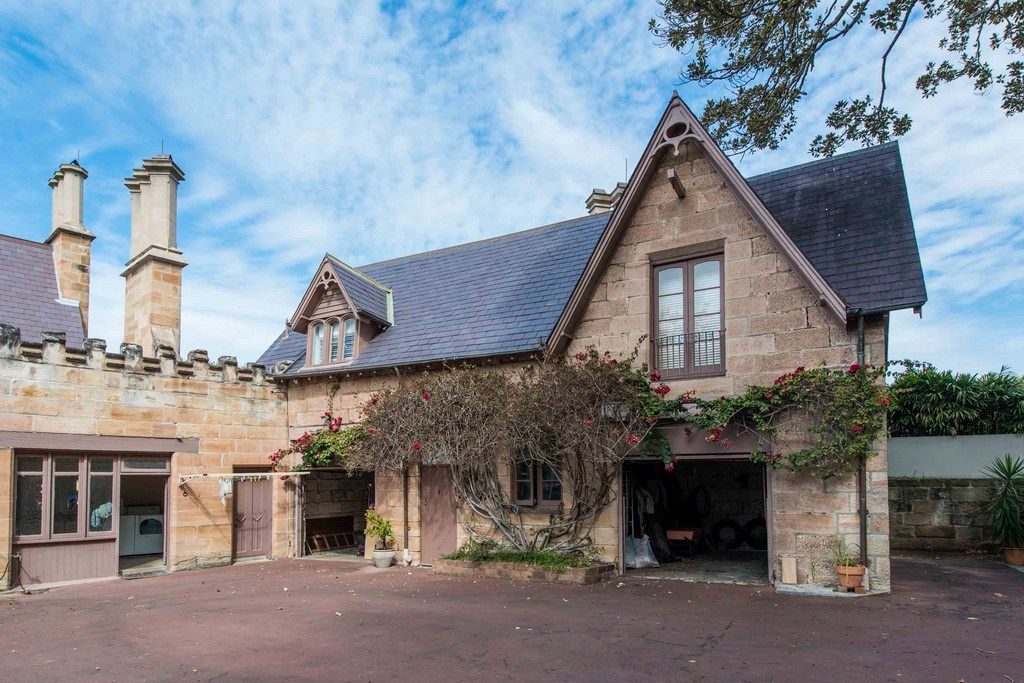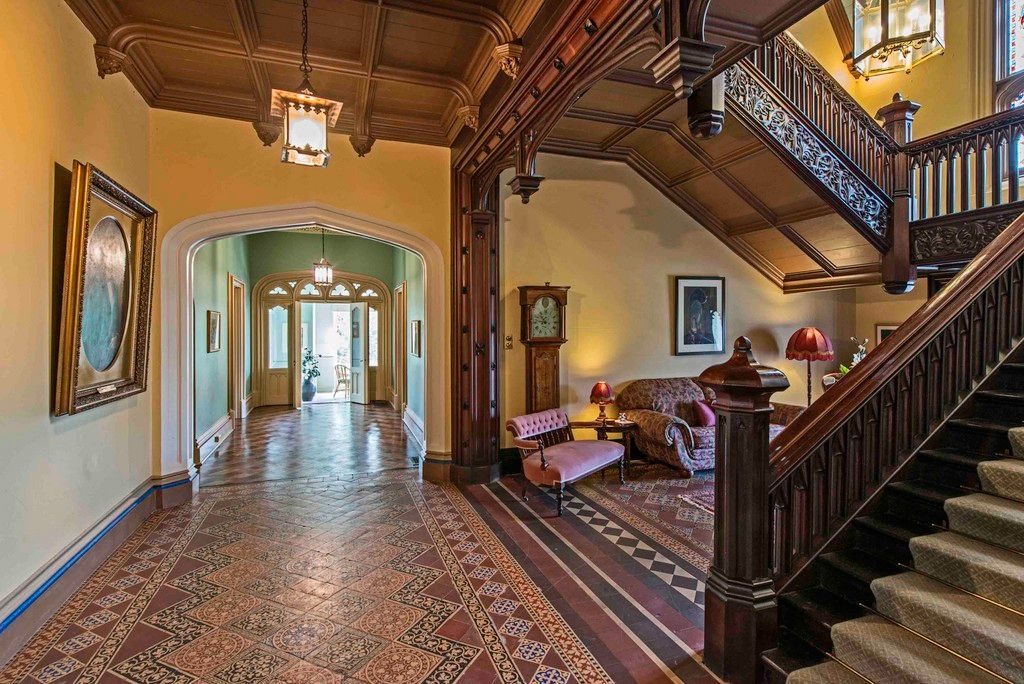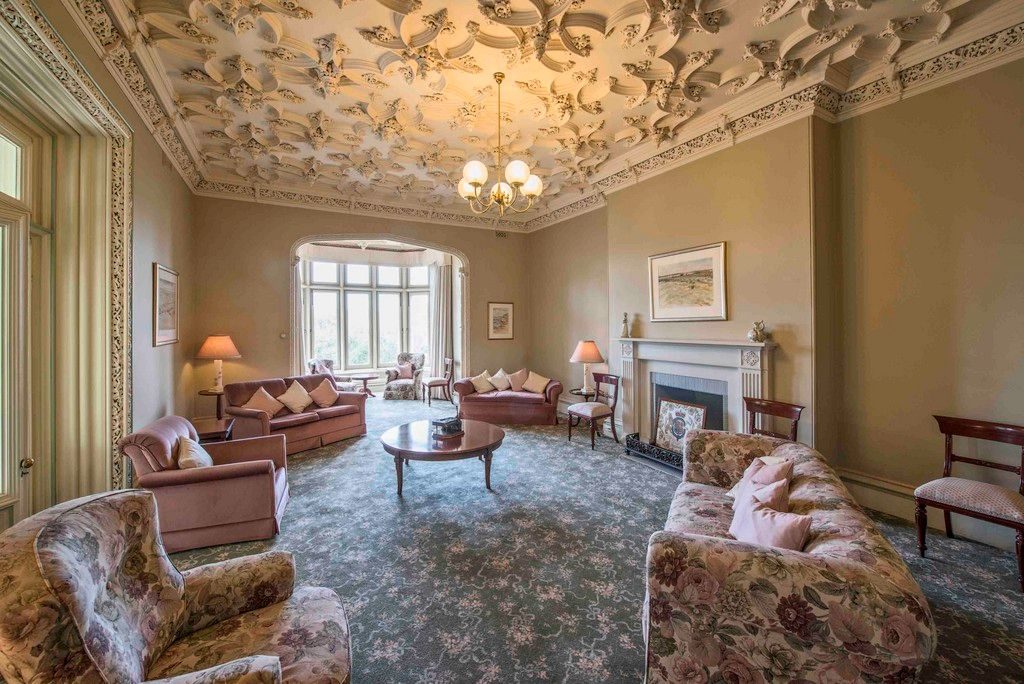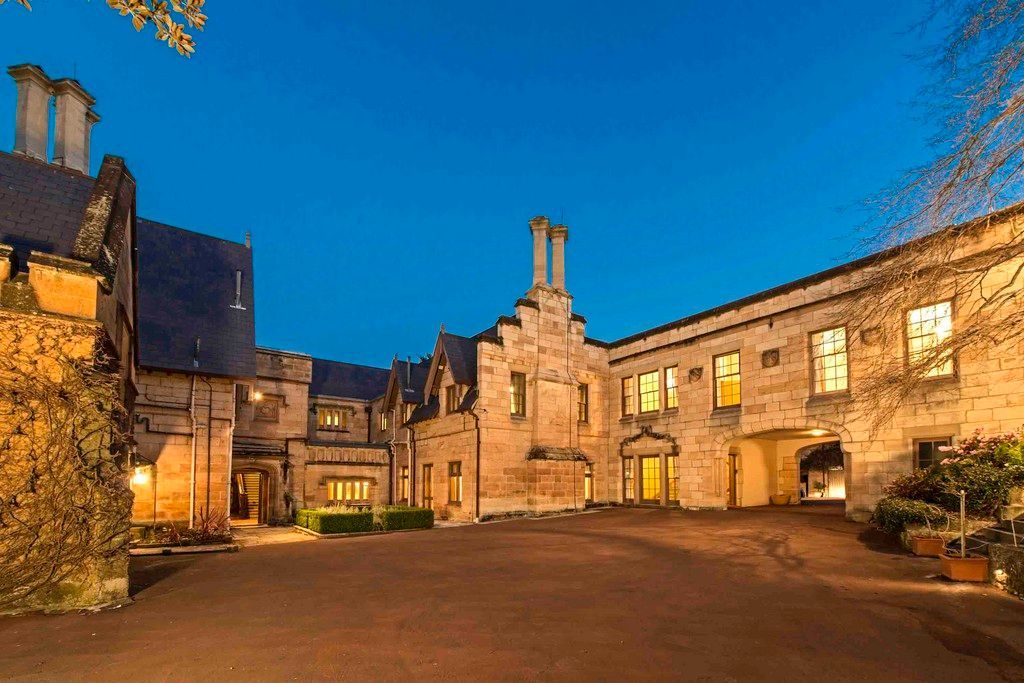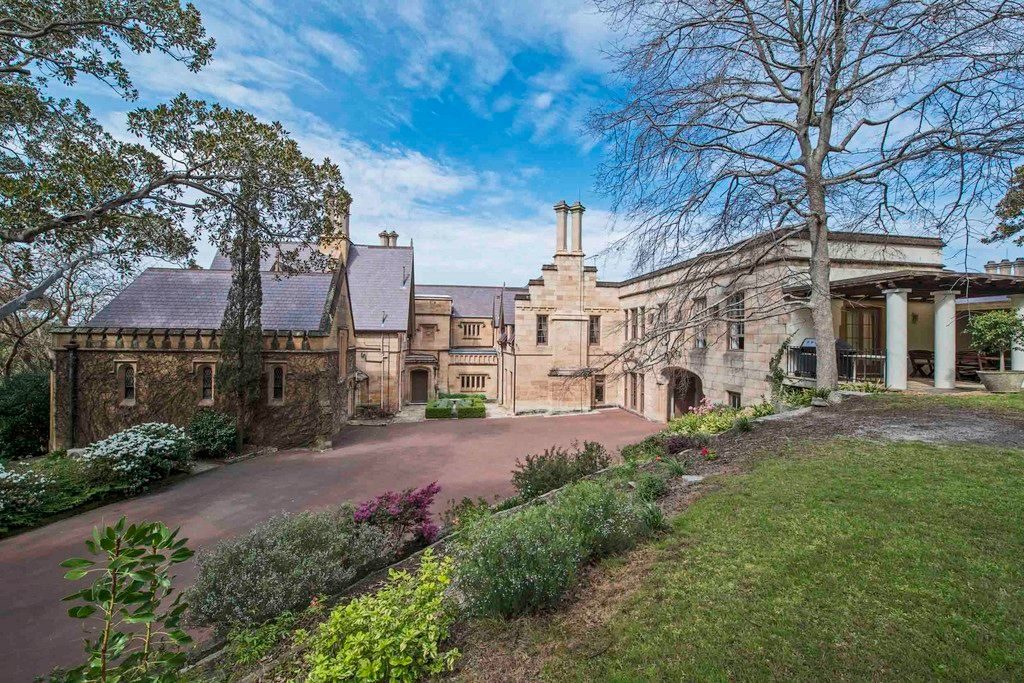 SOLD — Bishopscourt, Iconic 1840s Property
Bishopscourt, 11a Greenoaks Road, Darling Point is one of Sydney's grandest mansions. This iconic 1840s property is without doubt of local and international significance and a very rare opportunity.
Set on 6,216 sqm, including elaborate gardens designed by Michael Guilfoyle, the home was one of the most palatial in Sydney when it was built and today remains a trophy property. The Anglican Archbishop of Sydney has occupied Bishopscourt since 1911.
Location
Bishopscourt, described, as the finest Gothic Revival house in New South Wales is located in the heart of Sydney's eastern suburbs. Sydney CBD is 5k or 10 minutes away and Sydney Airport is 14k or 17 minutes from the estate.
Adjoining suburbs include Paddington, Double Bay and Woollahra each with their unique blend of retail and lifestyle facilities. Many of Sydney's most sought after private schools are close by. This is an extremely attractive location that enhances the character of the building and the beautiful gardens. When fully restored, Bishopscourt will undoubtedly sit with only a handful of similar properties any where in Australia.
This grand residence offers a once in a lifetime to create an estate of lasting value, a legacy for the future reflecting the historic and iconic nature of Bishopscourt, its remarkable history and extensive gardens.
History
Since 1911 Bishopscourt has until recently been occupied by the Anglican Archbishop of Sydney. In the 1840s it was a grand gentleman's residence alongside earlier mansions on Darling Point including nearby Swifts.
Originally built by ironmonger Thomas Wooley in 1841 as a smaller two-storey sandstone cottage, the home was known as Percyville. In 1845, businessman Thomas Sutcliffe Mort leased the land, and purchased the cottage and the 2.8ha estate the following year for 2,500 pounds. Mr. Mort was one of the founders of the AMP Society.
Mort transformed the cottage into a gentleman's residence in 1846 and named it Greenoaks. Edmund Blacket in 1859 and Professor Leslie Wilkinson in 1935 made later additions. Landscape designer Michael Guilfoyle, created one of the finest gardens in Sydney and its core, along with some of the original plants, still remains today.
In 1892, the estate was sold to grazier Michael Campbell Langtree. Langtree subdivided it and sold part of Greenoaks to the Church of England in 1910 for 6,750 pounds.
The construction of Greenoaks Avenue led to a further subdivision of the property. The house is currently on a 6,216 sqm block of land. The house is listed on the Register of the National Estate and is also listed under the NSW Heritage Act.