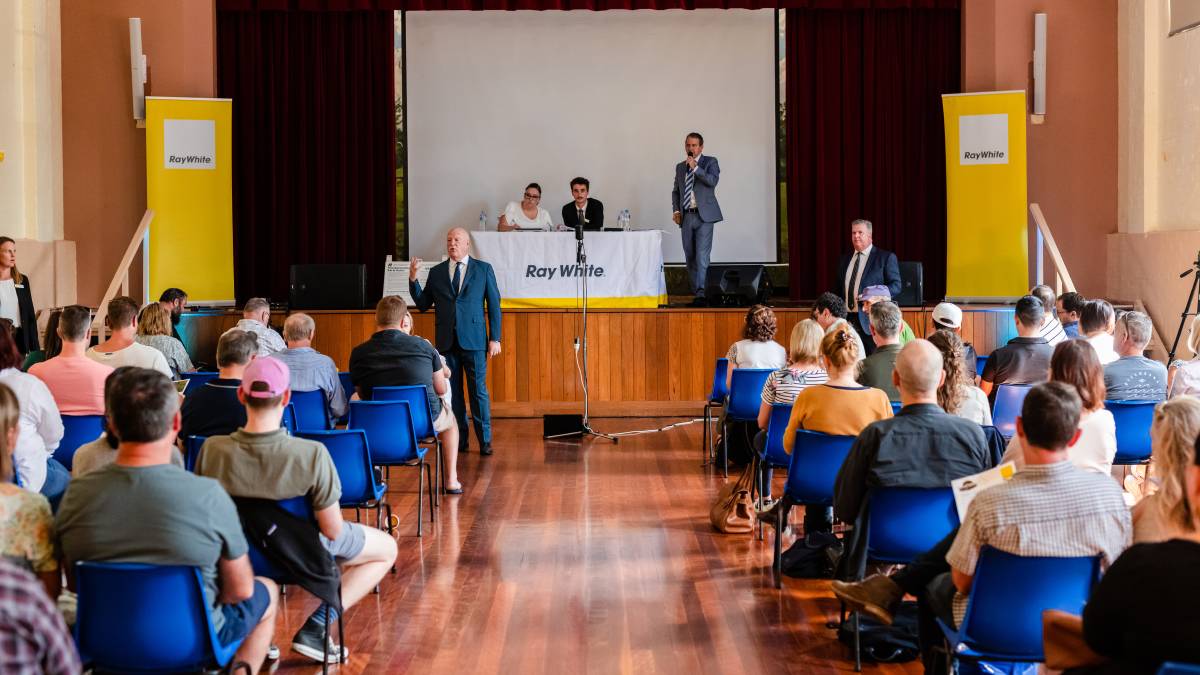 Nine of 10 lots of the recently released Serenity Ridge, off Beach Road, just east of Berry sold at auction on Sunday.
The first 10 of 28 rare rural land offerings marketed by agents Ray White Double Bay Founder Craig Pontey, along with Kate Morgan of Ray White Gerringong and Shane Hilaire of Ray White Berry, went under the hammer, fetching prices from $1.51 million to $1.892 million.
Ms Morgan said interest in the first 10 blocks was fierce, with the prices recorded even "surprising" the selling agents.
"Quite a few of the prices were about what we expected," she said. "The 10th block is also under negotiation and I wouldn't be surprised for that to sell soon as well. There was a huge amount of interest in the properties. We had well over 1000 inquiries over the campaign and showed more than 400 groups of people through the property."
A big crowd attended the auction at the Berry School of Arts, with 93 registered bidders.
"The bidding was fierce," Ms Morgan said. "People not bidding had to watch or listen from outside. Each property had multiple bidders and they were fiercely fought."
And the bidders were a combination of locals, with a lot of interest from between Nowra and Kiama, along with Wollongong and quite a few from Sydney.
"There was a combination of locals who have been waiting for a small acreage or lifestyle lot, which there has not been much come up for some time," she said. "And while COVID has shown people they can relocate from the city and still work, there is still a lot of interest from Sydney people who are looking for their little piece of paradise down here."
Such has been the interest, that a further nine of the eventual 28 lots will be going up for auction on April 11 in the second release.
Those properties will be a similar cross section of sizes, compared to the ones sold at the weekend, ranging in size from 1ha up to 3.38ha.
The blank canvas blocks with views for days are less than 2km from Seven Mile Beach and five minutes drive to the township of Berry, ranging in size from 1ha to 4.4ha blocks, and include stunning views of Saddleback, Woodhill, Berry and Cambewarra Mountains.
With blocks on the former dairy farm still to be registered, it's not expected homes will start appearing at the location until late 2022 or into 2023.