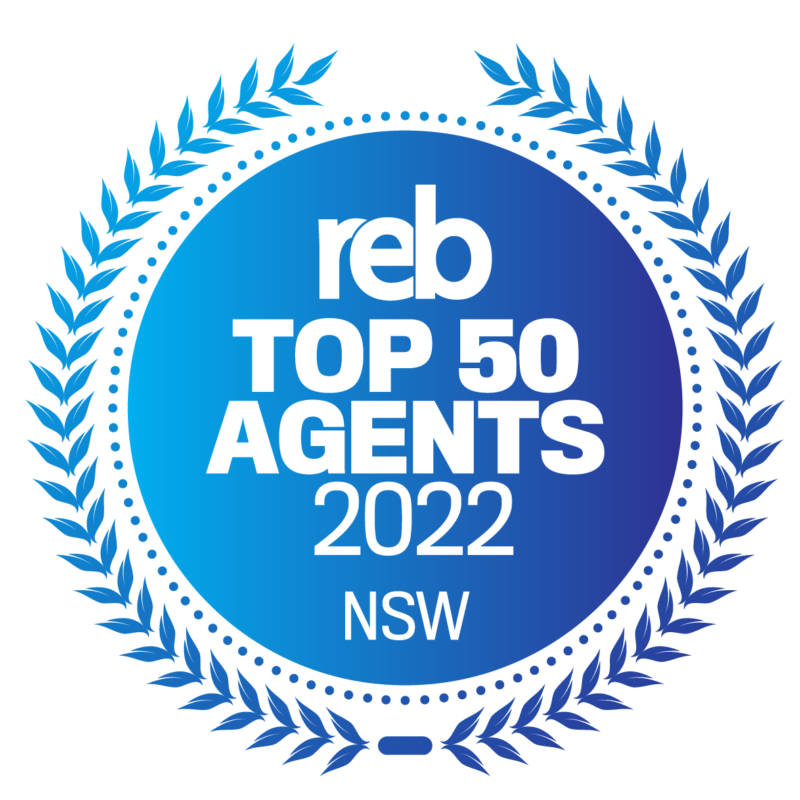 The REB Top 50 Agents in NSW for 2022 have been revealed.  Craig Pontey is delighted to see himself on the list at number 28.
Recognising the gifted agents who are taking top market share, the rankings and associated report are the benchmark for residential real estate agents in NSW, celebrating the top achievers from the previous calendar year.
The annual rankings and report are a product of Real Estate Business (REB), made with the assistance of Momentum Intelligence. Data collected for the 2022 rankings has highlighted the continued major growth seen within the NSW property market, with top 50 agents across the state securing 123 property sales from 136 listings, on average, with each sale averaging $2,416,592.
The top 10 agents across NSW accumulated an average 176 property sales from 210 listings, at an average sale price of $2,897,036, a $600,000 increase on the previous year's average. Throughout the 2021 year, New South Wales' top 50 agents produced a grand total of $14,893,455,063, with the top 10 accounting for $5,084,297,342 worth of sales.
"As this year's ranking figures show, it's been a huge 12 months for New South Wales real estate," said REB editor Grace Ormsby. "Once again, New South Wales agents have shown that they are amongst the best in the country, and it's pushing the rest of the profession to follow suit. "To every agent who has made this year's list, you stand in very good company. Congratulations!"