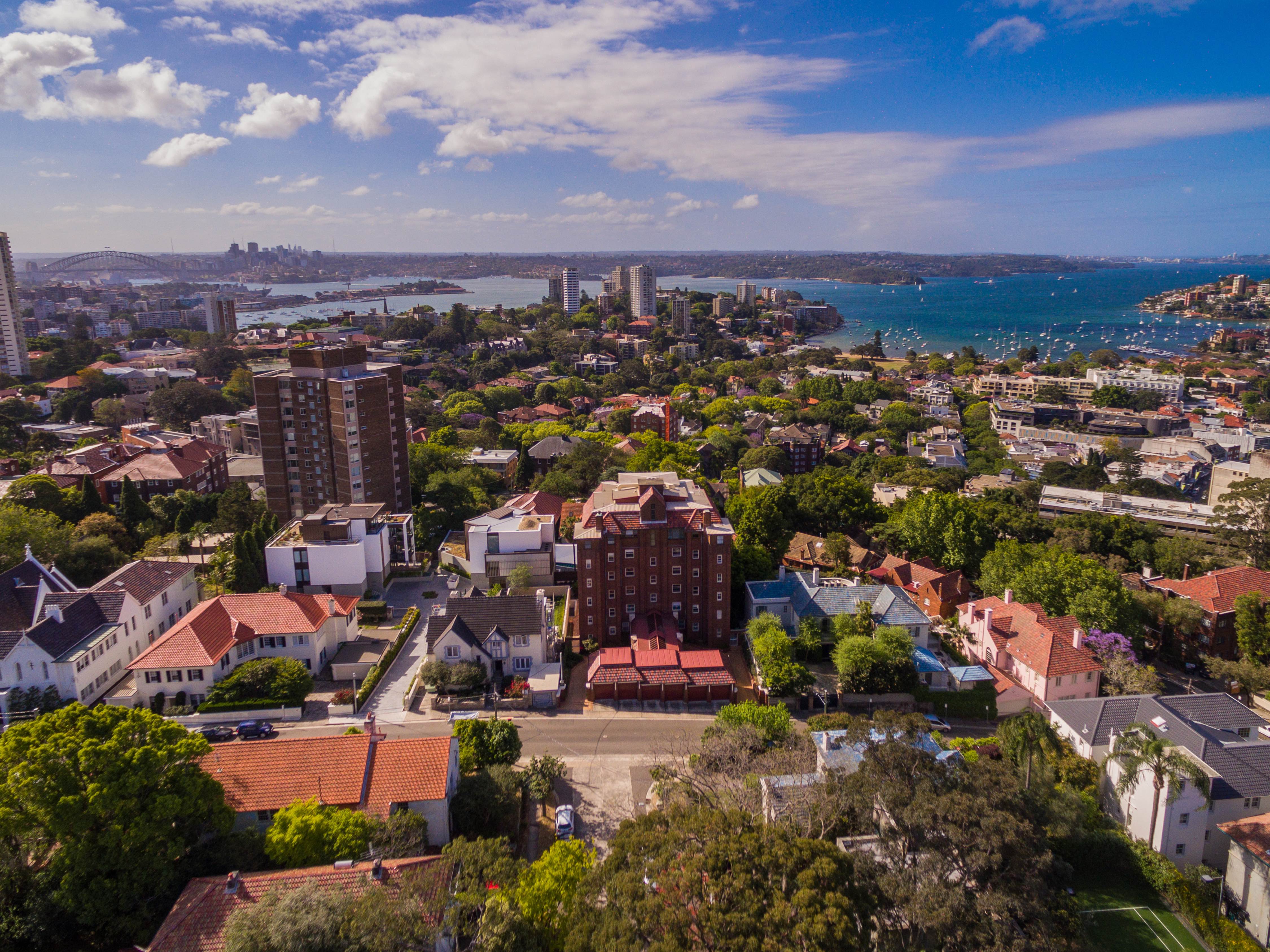 In front of their packed auction room, the unstoppable Ray White Double Bay and CBRE have just sold an entire block of apartments in one line for $33.250 million to a local property investor to achieve the largest single residential auction sale of 2017.
Amid rapid fire bidding, it was standing room only at the Ray White Double Bay auction room on Thursday night with potential bidders and onlookers spilling out onto New South Head Road.
The sought after prize on the top of the order of sale was a block of apartments at 22 Albert St, Edgecliff called Eynesbury, consisting of 10 three bedroom apartments plus a huge 400sq m penthouse.
Multiple bidders battled it out during the 20 minute long auction until auctioneer James Keenan knocked his gavel down on the highest price residential auction sale this year at $33.250 million.
This trophy building earns $690,000 per year and boasts an exclusive address on top of Edgecliff's highest point ensuring Sydney Harbour views from every apartment.
This rare Art Deco gem was offered to the market in one line, having been held in the same local family for more than 80 years.
Marketing agents Peter Vines of CBRE, along with Craig Pontey and Evan Williams of Ray White Double Bay, had taken around 200 groups through the enviable property which has been in the same local family's hands since 1936.
"We had interest from all some of the most astute and weathiest property investors in Australia and overseas."
The agents said the current total rent income was $690,000 per year for "a very low 2 per cent yield".
"The bidding was extremely competitive with over 30 prospective buyers in the room wanting to buy this amazing trophy asset," said Mr Vines of CBRE.
"With interest rates still very competitive at the moment it was a great time to lock in long term funding," he said.
Ray White Double Bay director Craig Pontey said the property had received overwhelming interest during its four week campaign.
"I have never seen anything like it in all my 39 years of selling property in the Eastern Suburbs. We had not just local interest but also parties keen from Hong Kong, China, India, Singapore and even the United States.
"I just wish I had 10 more buildings like this one as we have an amazing local and overseas database of buyers hungry to buy apartment blocks big and small."
Mr Williams said the buyer was a local private investor who has requested privacy.
"He will likely own the property for another 80 years just as our client's family has," he said.